Wood preservatives
Wood paints and wood preservatives for indoor and outdoor use
It is important that you treat your wooden house with paint or other wood preservatives from the outside and the inside after construction. Our factory warranty of 5 years is only valid if your building has been treated with paint, wood oil and/or other wood preservatives. This extends the life span of your wooden house and protects it from UV radiation, mould and rot as well as weather influences. We sell high-quality products from the German brand Kora®.
For each model, you get the necessary amount of Kora® products. Oils, paints and wax products are usually offered in cans of 0.75 l, 2.5 l and 5 l. The respective price includes the necessary quantity of Kora® products as well as the delivery, but not the application of the product purchased.
Koralan® wood oil for outdoor surfaces
Koralan® wood oil special provides perfect wood protection based on natural oil and water. It consists of a wood-protecting impregnation, a primer and a decorative weather protection in a single product. Therefore, it can be applied directly to the outer surface without priming. Two paints successfully protect all wooden exteriors from weather influences and harmful changes (blue cast, rotting and fungi). It also prevents the wood from turning grey.
It is suitable for impregnation, primer and decorative weather protection in one.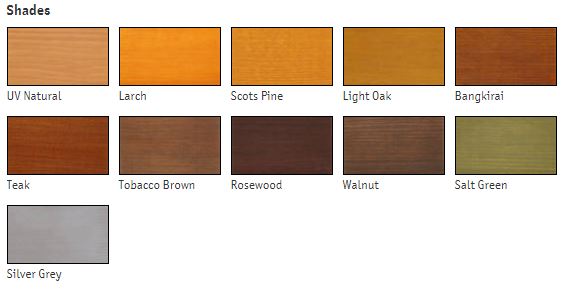 Exterior paint and wood protection
Two layers of Koralan® impregnation base and two other paints with Koralan® weather protection paint based on acrylate and water gives your wooden house the perfect appearance and protects it from any possible influence for many years. This exterior colour meets the requirements of DIN EN 71-3 (safety of toys) in accordance with Directive 2008/48/EC, protects against UV radiation, moisture and mould. You will receive the necessary amount of primer and color to paint all the exterior surfaces twice, according to Kora® recommendations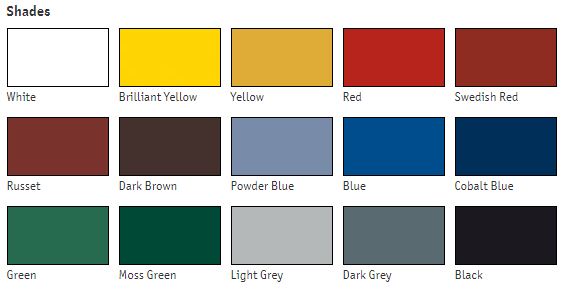 Wax products for all interior surfaces
We distribute premium quality wax products for the interior walls, ceiling and floor of your wooden house. The treatment of the inner surfaces is just as important as that of the outer surfaces, because this way you avoid stains, dirt and dust. The wax product significantly reduces fading of the wood as it has UV-resistant pigments and a special UV absorber. It contains hydrophobic and protective waxes and only needs to be applied once. The set contains enough material to treat the floor of your wooden house with hard wax and the walls as well as ceiling with precious wax.
Colours for interior walls:

Colours for floors: